Restorative Dentistry – Albuquerque, NM
Repair. Rebuild. Restore.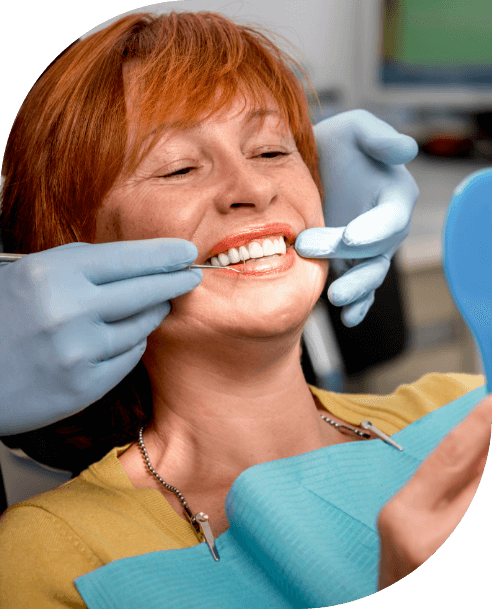 If you're struggling with dental decay and serious damage, you're not alone. Many patients with cavities, infections, and broken teeth often wonder if a restored smile is even possible. Dr. Keanna at Natural Dental Services offers non-toxic, mercury- and BPA-free restorative dental treatments designed to repair, rebuild, and restore teeth of all types. If you're looking to improve the state of your smile, contact us for an appointment to learn more about your options for restorative dentistry in Albuquerque, NM.
Why Choose Natural Dental Services for Restorative Dentistry?
Mercury-Free Fillings for Total-Body Health
No BPA or Aluminum Products Used
Maintain More Tooth Structure with Minimally Invasive Procedures
Dental Crowns & Bridges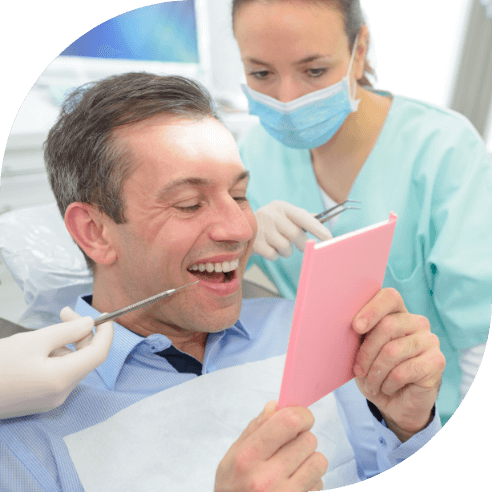 When decay or damage reaches beyond the enamel and poses a risk to your tooth's integrity, we'll need to apply a dental crown. Using materials like E-Max, zirconia, porcelain, or gold, we will craft a customized restoration that will protect and strengthen your tooth over time.
If one or more consecutive teeth are missing along an arch, we can fuse multiple crowns to create a dental bridge to restore and improve your smile.
Tooth-Colored Fillings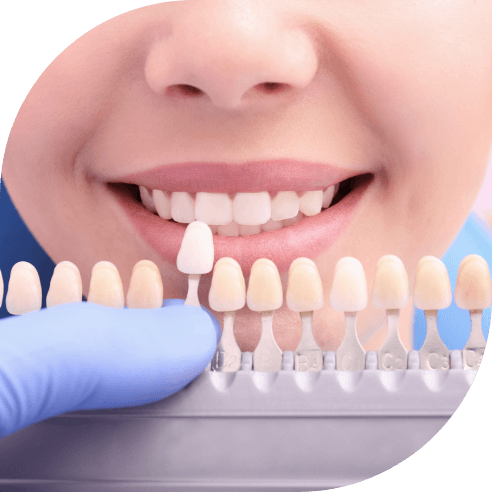 Although we strive to help you avoid cavities at all costs, should one arise, we will use tooth-colored fillings instead of amalgam. Mercury fillings are known for their harmful effects on humans and the environment, which is why we use non-toxic materials to safely fill teeth while minimizing the amount of tooth structure removed. These fillings create a tight seal to reduce reinfection and blend in to create a seamless smile.
Learn More About Tooth-Colored Fillings
Dentures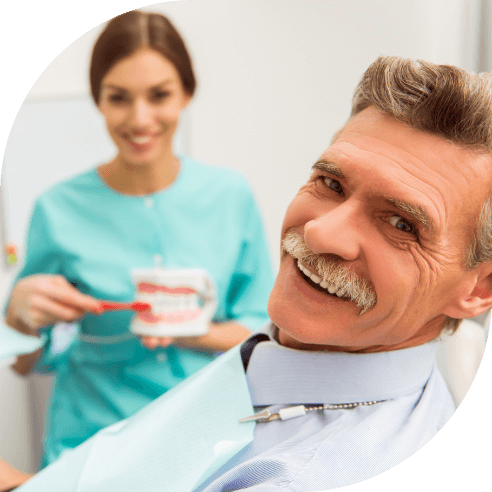 Whether you're missing several or an entire row of teeth along the upper or lower arch, traditional dentures are a great way to restore your smile. We can create a full or partial denture based on how many teeth you are missing. Avoiding items that contain BPA, you can expect your dentures to be created with biocompatible materials that are not only safe to wear but also comfortable and long-lasting.