Preventive Dentistry – Albuquerque, NM
A Proactive Approach to Healthier Teeth and Gums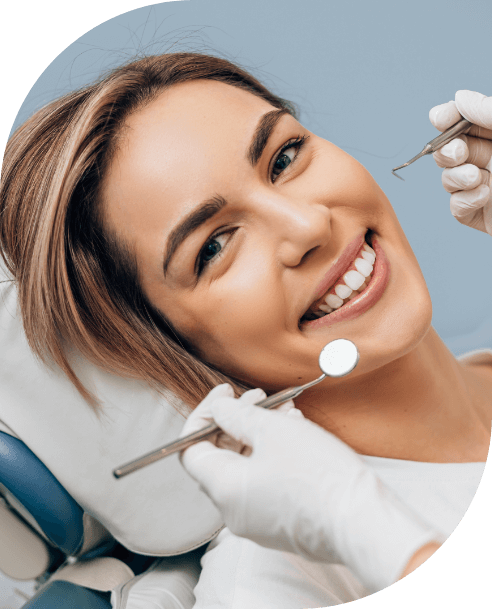 Avoiding problems from the very beginning is the goal of preventive dentistry. While Dr. Keanna uses a gentle and holistic approach, it is his mission to minimize dental cavities, gum disease, and other potential infections that can negatively impact the mouth and body. When visiting our dental office, you can expect our dental checkups and cleanings, and other options for preventive dentistry in our Albuquerque, NM dental office to guide you toward improved whole-body health. Contact us to schedule an appointment today.
Why Choose Natural Dental Services for Preventive Dentistry?
Highly Trained Dentist with More Than 20 Years of Experience
Holistic Services Designed to Treat Oral and Overall Health
Ozone Treatments Used to Eliminate Oral Bacteria
Dental Checkups & Teeth Cleanings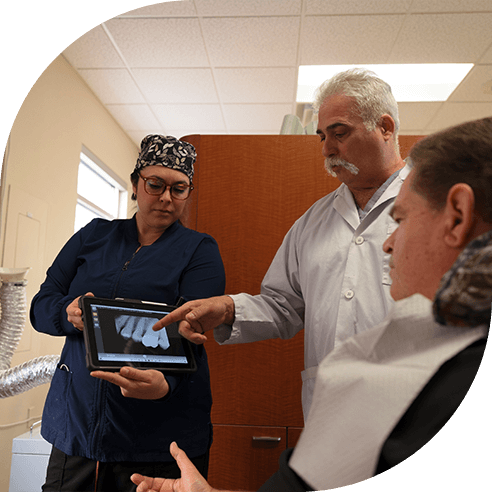 Dr. Keanna will remain with you throughout your entire visit, performing both your dental checkup and cleaning. Apart from examining your teeth and gums for signs of tooth decay and gum disease, he will also ensure your jaw, bite, and other facial and oral structures are functioning correctly. By combining the visual exam with advanced technologies, he can identify oral health problems that may be impacting the body and provide necessary treatment.
Children's Dentistry
Dr. Keanna believes patients of all ages deserve healthy smiles. Dental care is essential throughout every stage of life, and he can help establish positive oral habits from an early age. We are happy to see if your child could benefit from our care. From dental checkups and cleanings to digital X-rays and more, our team will provide a gentle and compassionate approach while providing preventive and restorative treatment to help your child maintain a healthy, beautiful smile.
Oral Cancer Screening
Oral cancer can progress quickly if left undetected. Because thousands of people die each year as a result of this disease, we provide oral cancer screenings during regular dental checkups and cleaning appointments. Painless and quick to administer, we will perform a visual examination, looking for any abnormalities that might align with oral. Should we discover any areas of concern, we will refer you to an oral surgeon for a biopsy.
Dental Sealants
The chewing surfaces of a child's premolars and molars are hard to reach when brushing. They're also a prime location for bacteria to burrow into their pits and grooves. To reduce the risk of decay and cavities, we use dental sealants. Free of any BPA, these coatings are placed on teeth located toward the back of the mouth, creating a barrier against bacteria and food particles that try to penetrate tooth enamel.
Athletic Mouthguards/ Sportsguards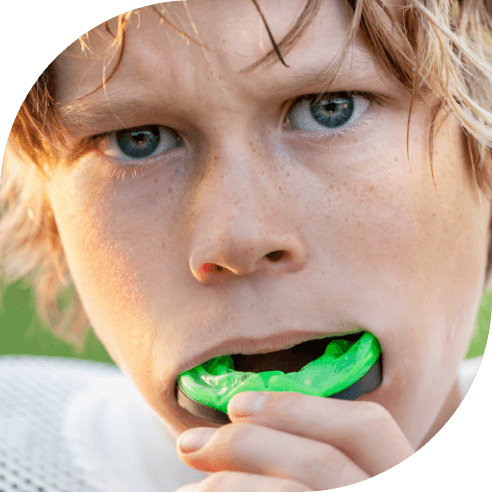 If you or your child are active in sports, you should consider having a customized athletic mouthguard (sportsguard) created to better protect your smile. Because it is easy to sustain a serious injury while on the court, track, or field, these oral appliances create a barrier between a hard-hitting impact and your teeth and soft oral tissues. It's the piece of sports equipment you need to avoid a sudden trip to the emergency dentist's office.
Nightguards for Bruxism
Bruxism is also referred to as teeth grinding, and if you're like millions of other Americans, you may not realize you grind your clench your teeth while sleeping. Pain and other clear indicators (i.e., worn tooth enamel, sore jaw muscles, damaged restorations) are often the reason many patients seek help. Fortunately, our team can provide a customized nightguard that serves as a cushion between your teeth, eliminating the grinding effect throughout the night.