Caring Holistic Dentist—Albuquerque, NM
Get to Know
George Keanna, DDS
For Dr. Keanna, his goal as a dentist goes well beyond giving his patients healthy and attractive smiles. He also strives to promote and protect their overall health by utilizing the latest scientific findings. He works diligently to make his dental office a place where people can overcome their dental fears and feel comfortable and welcome. He's eager to show you what true leading-edge dentistry can do for you, but first, you can learn more about him below.
Why Did You Decide To Become a Dentist?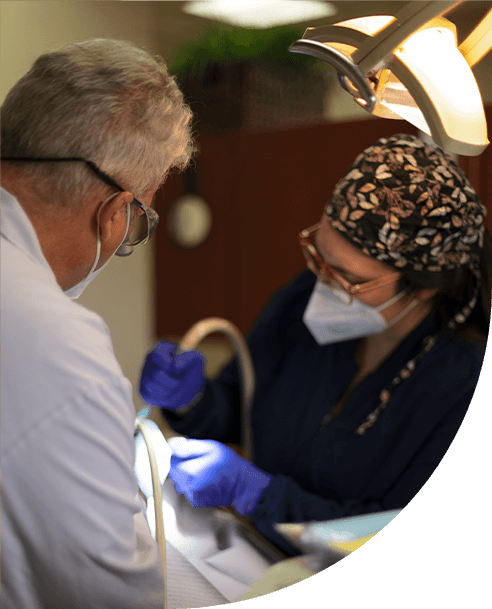 Going into college, Dr. Keanna initially wanted to be a psychologist. However, a friend who dressed and acted like Tony Manero (John Travolta's character) from Saturday Night Fever persuaded him to apply to dental school instead, believing it would be a better fit because of his love of science, healthcare, psychology, and working with his hands. Dr. Keanna decided to listen to his friend, and almost 40 years later, he couldn't be happier with his choice.
Where Did You Study Dentistry?
After receiving his undergraduate degree in psychology from Trinity College in Hartford, CT, Dr. Keanna earned his dental degree from the Georgetown University School of Dentistry. Even though his dental education encompassed every facet of dentistry, he wanted further training and was accepted into a residency program at Castle Point Veteran's Hospital in upstate New York. This was the turning point in his perception and understanding of health care in this country. This Veteran's hospital was a spinal cord injury facility, and the horrors that he saw there have stayed with him and motivated him for over twenty years to only provide the very best care.
Over the years, Dr. Keanna has completed countless hours of continuing education and attended several courses through numerous professional organizations. He is also a current member of the:
Outside of the Dental Office, What Do You Like to Do?
Outside of the dental office, Dr. Keanna can be found researching or reading. He enjoys golfing and weightlifting, and he is almost always reading a book. He and his wife enjoy being at home and spending time with their family. His hobbies include gardening and canning.