Cosmetic Dentistry – Albuquerque, NM
Embrace a Healthy Smile
The health of your teeth, gums, and overall health is of the utmost importance to Dr. Keanna; however, he also recognizes the benefits of achieving and maintaining an aesthetically pleasing smile. This is why he offers various cosmetic dental treatments to improve and enhance smiles plagued by stains, cracks, gaps, and even an overgrowth of gum tissue. If you're ready to say goodbye to the flaws and imperfections, contact us today to schedule an appointment to discuss cosmetic dentistry in Albuquerque, NM.
Why Choose Natural Dental Services for Cosmetic Dentistry?
Ceramic Restorations for Natural Appearances
Improved Aesthetics Without the Use of Toxic Materials
Smile Makeovers For Complex Cosmetic Needs
Porcelain Veneers
Veneers are thin ceramic coverings that fit snugly over the surface of your teeth. Versatile enough to cover chips, cracks, gaps, misshapen and misaligned teeth, stains, and discoloration, they are considered a permanent cosmetic solution and made according to your desired size, shape, and color. They can also last a decade or longer with proper maintenance. You can achieve a fully transformed smile with veneers in just two dental appointments.
Natural, Ceramic Dental Restorations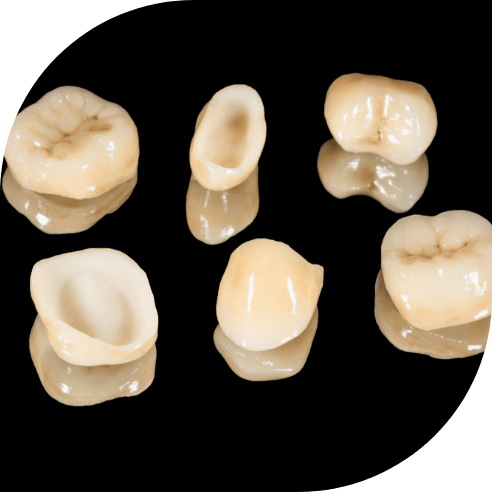 Using biocompatible materials instead of traditional metal, our restorations are safe to use even on patients with severe allergies and sensitivities. Crowns, bridges, inlays, onlays, and fillings are all BPA-free and non-toxic. Instead, we use porcelain that is durable, natural in appearance, and long-lasting, so you can worry less about the problem areas of your smile and instead, embrace a healthier, more beautiful aesthetic.
Dental Bonding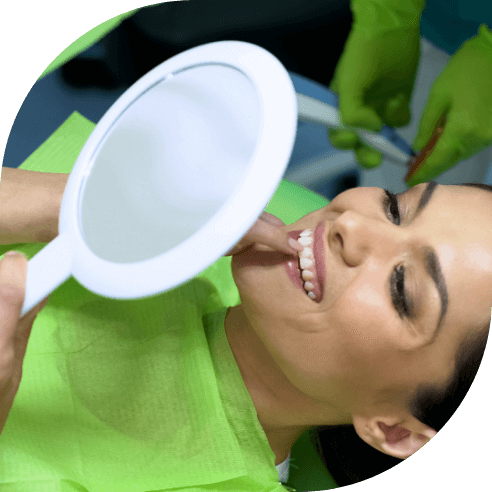 Direct bonding is an alternative to veneers that uses tooth-colored resin to cover minor tooth imperfections. Hiding chips, cracks, and stains, your cosmetic dentist will apply it directly onto the tooth's surface and sculpt it into place. Once complete, the resin will harden, and you'll receive a final polish. Although it's much more stain-resistant than tooth enamel, it's important you limit/avoid smoking or consuming dark-colored beverages and foods, as they can become discolored over time.
Take-Home Teeth Whitening
If stains and discoloration are causing you to feel embarrassed by your smile, our team can equip you with take-home teeth whitening kits. Using the Bravo system, you can notice dramatic results in as little as two weeks when used correctly. Depending on your lifestyle habits and commitment to better oral hygiene, your brighter, whiter smile can last for several months before needing a touch-up.
Gum Recontouring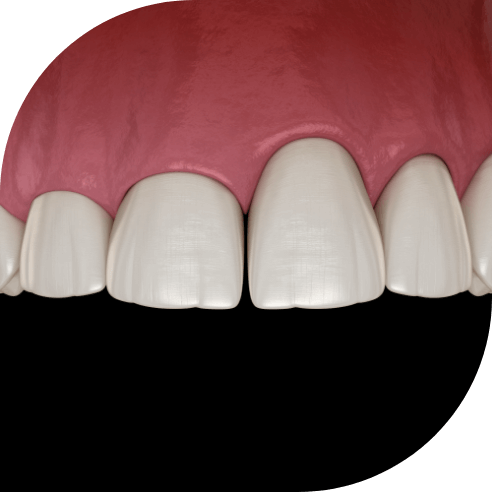 An overgrowth of gum tissue can be bothersome. It can also increase your risk for gum disease if left untreated. While there are many reasons it can form in the first place, Dr. Keanna is pleased to provide gum recontouring as a safe and effective solution. Using various instruments and equipment to carefully remove soft oral tissue, he can reshape your gum line to create a more uniform, pleasing aesthetic.
Smile Makeovers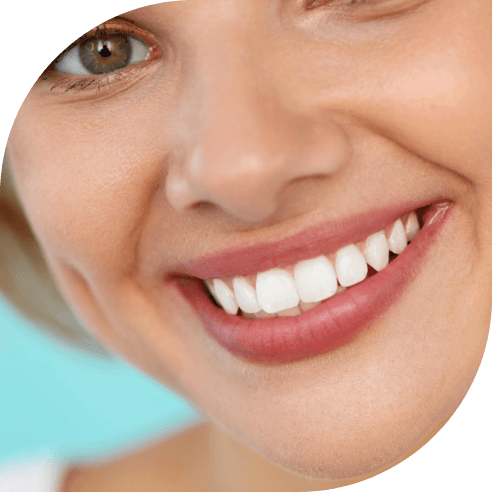 If you feel as if your smile is too far gone to undergo successful treatment, consider a smile makeover. Combining restorative and cosmetic services into one plan, Dr. Keanna can transform your appearance in a healthy and natural way. Whether you need veneers and gum recontouring or metal-free restorations, teeth whitening, and dental implants, we will take the time to listen to your needs and craft a plan that is right for you.